Frank Infante

REALTOR

in Glen Mills, PA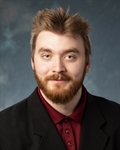 Professional Designations
REALTOR (B)
Expertise Types
New Homes, Residential, Single Family Homes, Townhomes
Hi there! My name is Frank and I'm thrilled to help you in all real estate matters!
Real Estate is always something I've been interested in and what really drove me to it is how well it would work with my other avenues of life. I'm a Voice Actor and Stand-up Comic as well as a Heavy Metal singer, so most of what I do is "gig work". Real Estate goes hand and hand in that it offers an amazing opportunity to meet new people, while providing me the flexibility a regular 9-5 would not. Because of this, i'm able to put YOU first and focus on connecting you with the best possible offers and leads out there.
What I've always enjoyed doing is entertaining, so when i'm not attending events to meet new artists, I'm helping everyday people in their real estate transactions by providing the best, and most exciting experience I can. "Fun" may not be the first thought that comes to mind for most people when they think of real estate, but in my mind, exploring what's out there and finding that perfect dream house SHOULD be a fun experience.
I'm just a guy who's here to help you and not here to treat this any different than I would any regular hobby of mine. Real estate can sometimes seem like a daunting venture, which is why it makes so happy to provide the best experience possible. You and your feelings are my first priority and if you're not having fun, then neither am I!
Let's dive into the world of real estate - or start in the shallow end, whatever you prefer, and find you the perfect deal!
(Yes I know that joke was really lame, i'm sorry).